HCG stands for Human Chorionic Gonadotropin, the hormone produced by pregnant women in the early stages of pregnancy. Top research and medical sources suggests a minute, painless daily HCG Injection (approx. 125 IU to 200 IU) may result in a weight loss of 1 to 2 lbs per day, and often more.
This program must be accompanied by the VLCD (very low calorie diet, of approximately 500 calories/day).
At HCGRX our approach to the HCG Diet is very simple and cost efficient. Our customers can order real injectable HCG through our secure online shop, without a prescription.*
Many doctors and weight loss clinics are cashing in extremely on this popular diet by imposing high consultation, prescription, monitoring and admin fees. It is common for a month of HCG Injections to cost anywhere from $399 to $799 a month or more!
Realize instant savings right now by getting the same quality HCG products offered by doctors and clinics at a fraction of the price!
HOW THE HCG DIET WORKS
HCG is a hormone  (human chorionic gonadotropin) is  produced by a woman during pregnancy. Besides other functions it supports the developing fetus by making sure there are enough resources for  healthy development of the fetus. HCG ensures that  nutrition is extracted properly from the food intake of the pregnant woman.

Here is the magic of HCG  –> If a shortage of food intake is detected, HCG will utilize the mother's fat reserves to feed the growing baby. This simple, and yet very effective emergency measure, developed by mother nature is the substantial benefit to those who use the HCG diet.

After HCG is administered, the body is tricked into an emergency situation by starting the VLCD (very low calorie diet). The body will start rapidly burning fat reserves as much as 1-2 punds per day without burning or losing lean muscle mass.. 

You do not have to be pregnant to take advantage of this process. HCG can be used by women and men. It is perfectly safe as the fetus is subjected to this hormone for 9 1/2 months and in much higher concentrations than what is actually needed for the HCG Diet.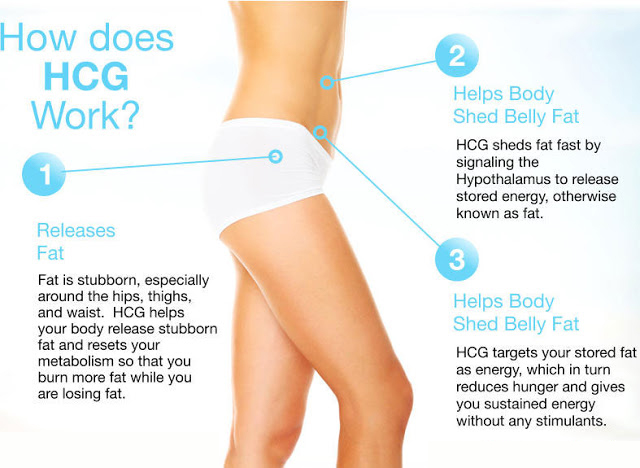 The internet is full of success stories and postings by dieters that achieved stunning long term results with this system. The HCG Diet is truly the most effective system to shed weight.
DR. SIMEONS PROTOCOL
It all started when the late British Physician, Dr. A. T. W. Simeons discovered the HCG weight loss protocol over fifty years ago. He devoted years to researching various patients suffering from obesity. During this time, Simeons noticed several important factors including the lack of symptoms one would expect from a patient on a very low calorie diet. For example, his patients had no headaches, hunger pains, weakness, or irritability as long as the low calorie diet was combined with HCG Shots. Tens of thousands of people used this simple, inexpensive, safe treatment and achieved substantial and permanent weight loss.
The main problems that overweight people deal with are massive, intense, constant physical hunger; food cravings and uncontrollable urges to eat when not hungry; low metabolism; and an high amount of fat stored in stubborn secure problem areas such as the hips, thighs, buttocks, and waist. The HCG weight loss plan helps with all these problem along with the HCG Injections.
Your first step is to download and read the FULL HCG MANUSCRIPT HERE