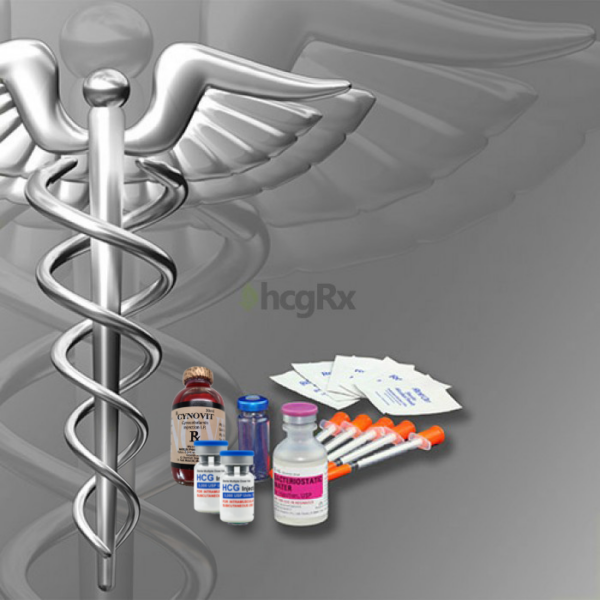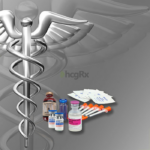 COMBO: 53 Day HCG Kit + 30ML Cyanocobalamin Injections
2 Vials SEMFIT HP Premium Quality HCG 5000iu Strength
1 10 ML Bacteriostatic Water
1 10 Ml MIC Fat Burner
2 10 Ml Clear Glass vial
50 HCG 5/16 Injection Syringes
10 MIC ½ Injection Syringes
50 Alcohol Wipes
2 Mixing Syringes
Mixing Instructions
Advanced HCG Diet Fast Start Guide (link emailed and available in payment receipt)
This 56 day supply is the same exact HCG product that is used by doctors and in professional HCG clinics for a fraction of the price.
Our 12mL ULTRA Lipotropic Fat Burner is a natural complement to your weight loss journey and will greatly enhance results.
HCG (human chorionic gonadotropin) is used by tens of thousands of people worldwide to lose weight and is considered one of the worlds most successful diets.
Description
5000 IU HCG X 2
HCG (human chorionic gonadotropin) 5000IU/vial. White, or almost white lyophilized substance in clear glass vial.
Product needs to be mixed with bacteriostatic water to be injected. A small amount: 200 IU, should be injected daily to trigger HCG Weight Loss accompanied by a Low Calorie Diet. 1 Vial 5000IU – when mixed, will provide daily injections for 2 months of HCG Weight Loss Shots.
HCG Injections can be easily self-administered subcutaneously. This is a fact that HCG Clinics will not inform you about, but instead they will charge you 1000$ or more for a months program of painful intramuscular HCG Shots and Diet consultation.
HCG (human chorionic gonadotropin) is a natural human hormone that is generally produced by women, during pregnancy. Research suggests that HCG can greatly control and improve the body's metabolic functions, and help to use and burn the calories, instead of storing more fat.
HCG Diet Injections help to free the fat, to burn it, and to evacuate it through the kidneys. Together with a low carb diet of 500 cal this avoids new fat immediately taking the place of the removed fat. Under normal circumstances a 500kcal would be difficult to maintain.  But through the administration of HCG injections it becomes possible. The HCG Weight Loss protocol of Dr. Simeons suppresses feelings of hunger so you will feel satisfied with the 500 cal, as your body will utilize the existing fat reserves of your body as supply.
Tens of thousands of people used, and are using the HCG Diet to shed great amounts of fat in short time, and achieved permanent and lasting results.
BEPLEX ULTRA FAT BURNER HAS ARRIVED!
B12 Lipotropic Fat Burner Injections with BOTH Cyanocobalamin & 1500mcg of Methylcobalamin!
Our specially balanced and blended B-Complex injections dramatically suppress appetite, increase energy, accelerate fat loss, lower blood pressure, increase liver function and lower cholesterol.
Genuine BEPLEX PLUS ULTRA LIPOTROPIC Fat Burner Injections
Strongest Lipotropic B-Complex Formula Available Anywhere
Has BOTH B12 Cyanocobalamin

Helps To Quickly Burn Off Stubborn Fat Deposits
Contains 7 Injectable Vitamin B Types! Wow!
Suppresses Appetite and Cravings Naturally
Dramatically Accelerates Fat Loss
Increases Immune & Liver Function
Increases Energy, Lowers Cholesterol
Improves Mood & Feeling of Well-Being
Great For Both Beginning & Ongoing Maintenance Phases
Our unique BEPLEX Ultra Vitamin B-Complex is a lipotropic fat burner that contains custom a blend of B-Vitamins. The injections are designed to reduce weight, increase energy and produce results when other methods have failed. Our B-Complex injections are a specially balanced combination of B12 and B6 vitamins compounded for maximum absorption, weight loss acceleration and overall effectiveness when used with our without the HCG diet protocol.
Aside from enhancing weight loss, there are many benefits from the use of these injections. Our BEPLEX Ultra injections are formulated to enhance liver function, which helps detoxify the body, increase metabolism, and store glycogen, the principal storage form of glucose. A healthy liver also secretes bile more effectively, which in turn aids in digestion and the breakdown of fats. Many weight-loss experts believe our specially formulated BEPLEX Ultra B12 injections boost the immune system by stimulating the growth of antibodies, which detect and destroy foreign and abnormal tissue.
Lastly, the ingredients of are also known to enhance mood, increase energy & vitality and improve your overall health.
**This product is not intended to diagnose, treat, cure, or mitigate any disease.
Lipotropic Blend Ingredients per ml: (1250 total mg/ml)
Thiamine B1 50mg: Is involved in many body functions, including nervous system and muscle function
Riboflavin B2 4mg: Helps the body to convert food (carbohydrates) into fuel (glucose)
Niacinamide B3 100mg: Improves digestion, protecting against toxins and pollutants, reducing the effects of aging, and lowering blood pressure
D-Panthenol B5 6mg: Is important for our bodies to properly use carbohydrates, proteins, and lipids and for healthy skin
Pyridoxine B6 4mg: Is required by your body for utilization of energy in the foods you eat, production of red blood cells, and proper functioning of nerves
Vitamin B12 Cyanocobalamin 50mcg: Increases energy, metabolism, and is essential to maintain energy levels
Vitamin B12 Methylcobalamin 1000mcg: Purest and most powerful form of B12 available (requires simple mixing)
MIC Blend
How to mix BEPLEX ULTRA: Extract the B12 (small 1ml ampoule) using the syringe provided and insert it into the MIC (large 11ml vial).
How To Open & Mix – Online Instructions
Now use the same syringe to draw out 1ml to take your first dose. Take 1ml once to twice a week.